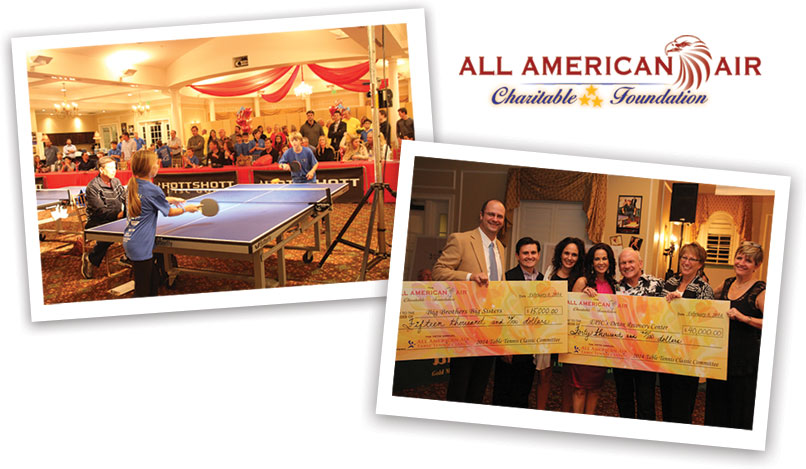 ST. AUGUSTINE COMMUNITY – All AMERICAN AIR CHARITABLE FOUNDATION
In an effort to give back to the St. Augustine community, Steve and Christine Chapman formed the All American Air Charitable Foundation in 2011, which supports many local charities. To date the Charitable Foundation Board of Directors has donated $500,000 to selected community causes in St. Johns County.
On February 8th & 9th 2019, the All American Air Charitable Foundation and it's Board of Directors hosted its Tenth Anniversary Table Tennis Classic. Visit: www.aaacharitablefoundation.org
COMMUNITY HOSPICE & PALLIATIVE CARE'S STEPHEN R. CHAPMAN FAMILY COMMUNITY CAMPUS
In 2018, the Chapmans were honored to spearhead a project that will bring a much needed community Conference and Education Center to provide resources for advanced illness issues, workshops for caregivers, veterns and volunteers. It will include a meeting space for local sponsors and community groups.
The estimated opening date is June 2019.
OTHER FUNDRAISING AND PROJECTS
The Chapmans are active participants and loyal supporters of local fundraising efforts and serve on the boards of several not for profit organizations.