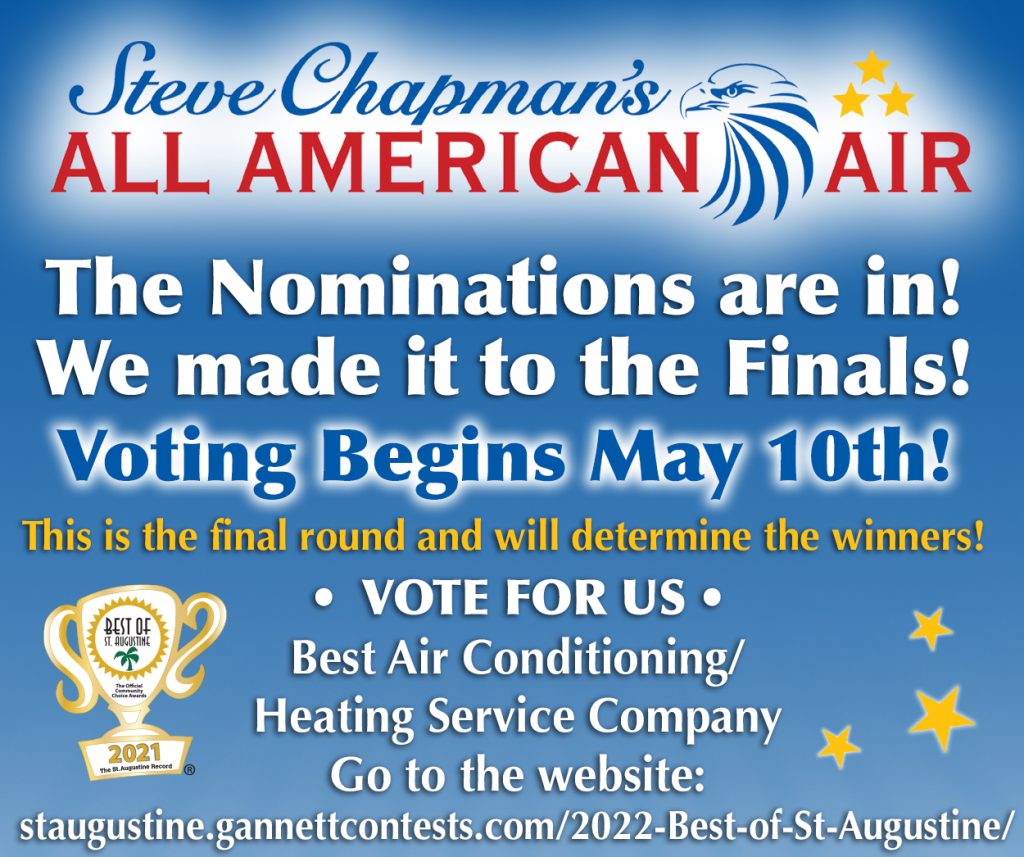 Vote for Us for Best of St. Augustine 2022! Voting Round runs May 10th – May 24th
Hello All,
Voting is underway! Please vote for us and help us make it 24 years by clicking the link below to cast your vote.
Thank you for your continued support! 🙂
Vote Now!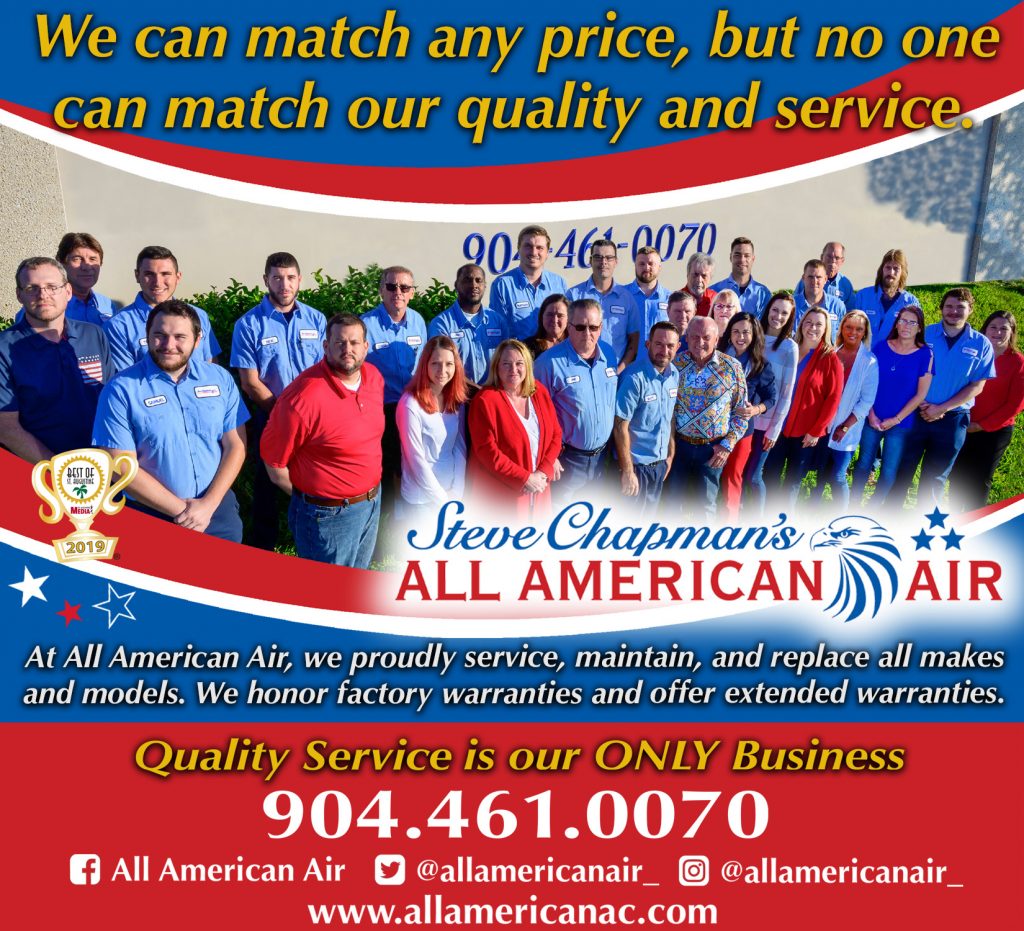 We can match any price, but no one can match our quality and service!
At All American Air, we proudly service, maintain, and replace
all makes and models. We honor factory warranties and offer
extended warranties.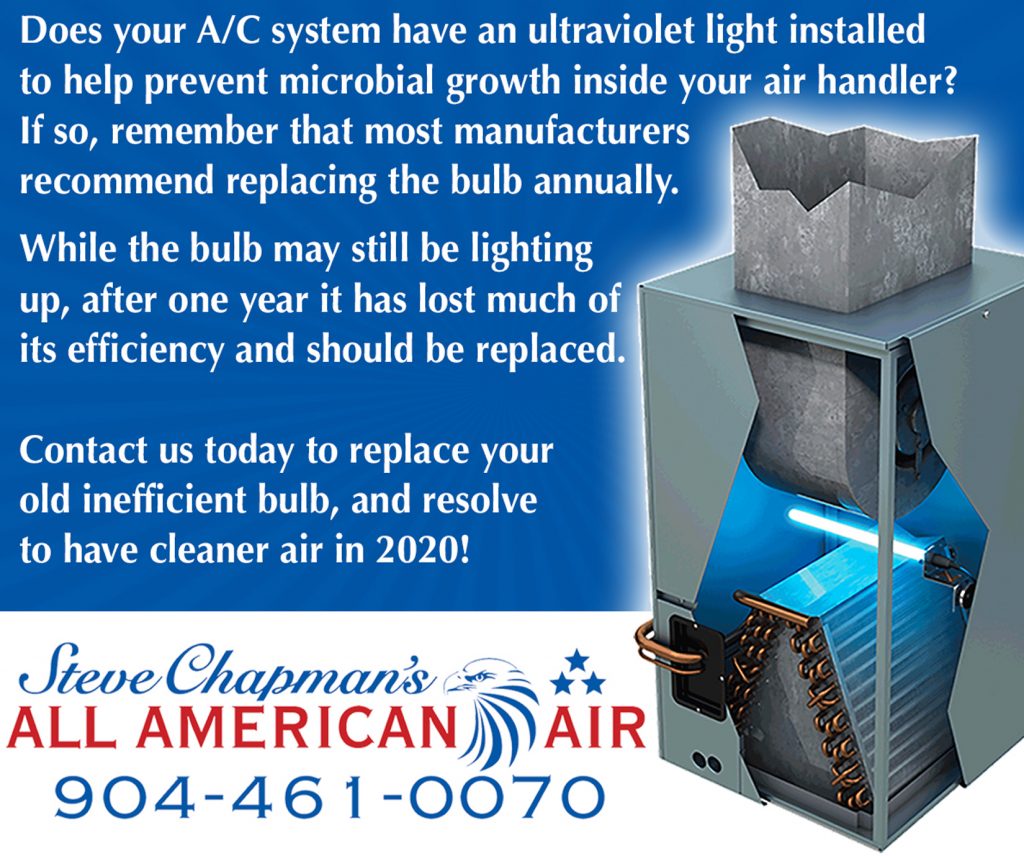 Do you have an ultraviolet light in your air handler?
Don't forget to change the bulb in your ultraviolet light annually.
While the bulb may still light up, after a year it has lost much
of its efficiency and should be replaced.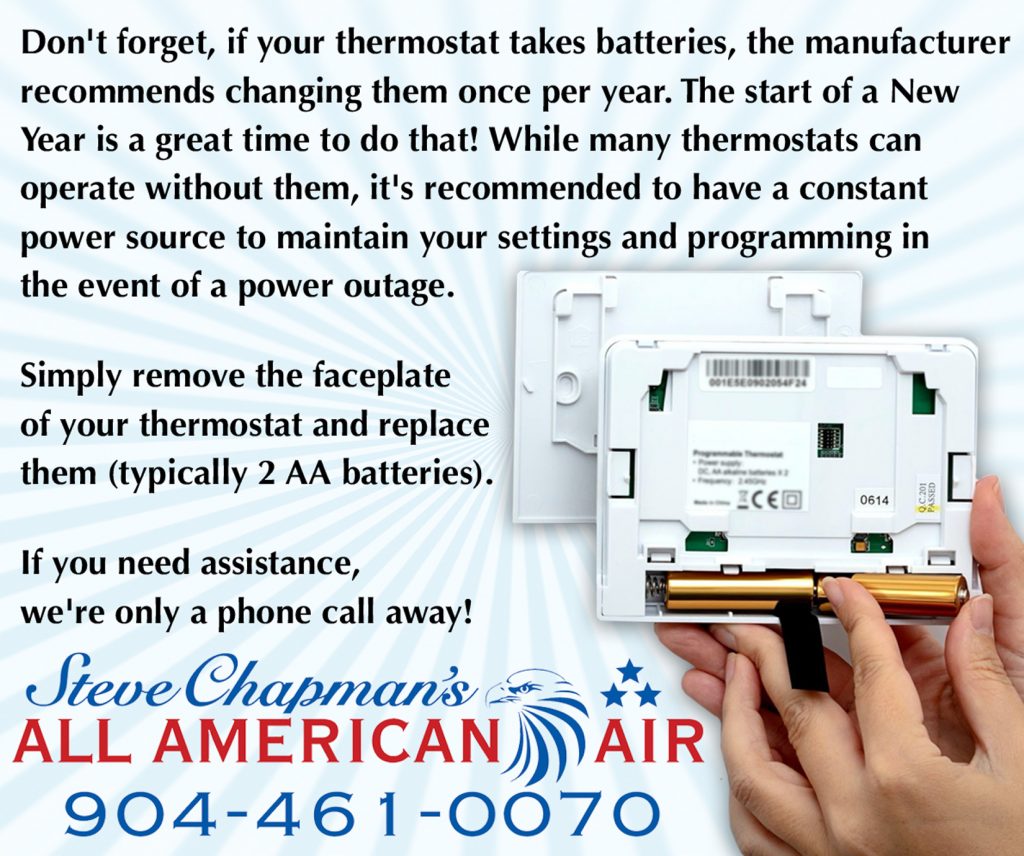 New Year, New Batteries
The start of a New Year is a great time to change the batteries in your thermostat.
The manufacturer recommends changing them once per year.
If you need assistance, we are only a phone call away!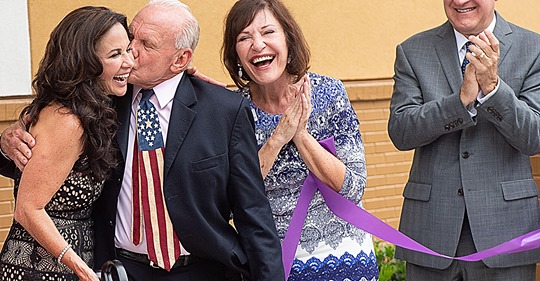 June 6, 2019 – Stephen R. Chapman Family Community Campus
We are so very proud to have done our part in opening the Stephen R. Chapman Family Community Campus, on Thursday, June 6th. Surrounded by wonderful community friends, immediate family, our amazing All American Air Conditioning family and our loyal Charitable Foundation Board members, it was a very special evening!
Look for news related to the official opening towards the end of June, early July.